SVCU is committed to offering our small and medium businesses Professional "SOLUTIONS FOCUSED" Service. 
Our line of products and services are designed to support you in all aspects of your business needs and our knowledgeable account managers have the tools necessary to help you grow your business.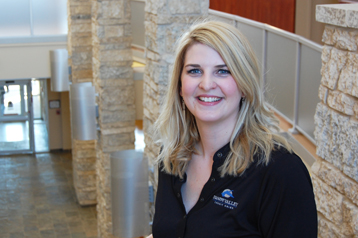 email. nicole.bailey@svcu.mb.ca
Born and raised in the Swan River Valley, Nicole obtained a Business Administration Management Diploma with University College of the North where she graduated with the "Outstanding Academic Achievement" award .
Nicole began her banking career in 2011 with the Swan Valley Credit Union taking on roles in Member Services, Administration/Accounting and Personal Finance before transitioning into her current position as an Agricultural and Commercial Account Manager. Nicole is an Accredited Consumer/Residential Mortgage and Agricultural Lender. She has also been awarded the designation of "Fellow of the Credit Union Institute of Canada" through the Credit Union Institute of Canada.
As a highly motivated individual with a strong focus on member satisfaction, Nicole welcomes the opportunity to meet with new and existing members  to prepare a financial plan that best suits your needs and goals.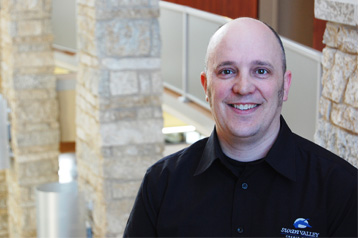 Born in Denver Colorado, I moved to Canada in 1999 to attend bible college. 
I transferred to University of Manitoba in 2001 and graduated with a bachelor's degree in economics in 2004. 
Moved to Swan River area with my wife fall 2004.  Worked for local accounting firm Pacak, Kowal, Hardie, and Company in Swan River as a junior accountant from 2007 to 2010.  Ran a home based photography business from 2010 to 2013. 
Started at SVCU December 2013 as commercial account manager.  I have completed 2 years of the CGA program as well as becoming and Accredited Business Lender from the Credit Union Institute of Canada.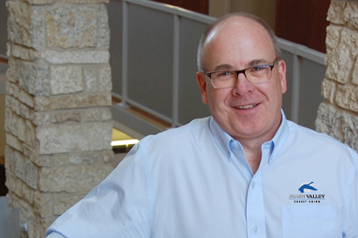 I've been employed with SVCU as an Agricultural/Commercial Account Manager since May 2018, with a primary focus on the Ag sector.  Previously, I spent 26 years employed in a small business lending role with a Provincial Crown Corporation (CEDF).  Our family have been Swan River residents for over 25 years, relocating from Thompson in 1995.  I'm a graduate of the University of Manitoba, Bachelor of Commerce (1988).
I enjoy working with local agricultural producers and small business owners to come up with financial solutions to meet their needs.  If you are already enjoying the benefits of Swan Valley Credit Union membership, thank you for your patronage and we look forward to continuing our relationship for many years to come.  If you are considering alternatives to your current financial institution, I would welcome the opportunity to discuss your needs and put together a plan that best suits you.
Financial Products & Services

for Every Aspect of Your Business!
Whether you are just starting out or are well established in your business we are here to help you prosper.  We have the tools, products and advice to help you plan for today and tomorrow.  Sit down with one of our experienced account managers today!
Nicole Bailey,
Account Manager
Unavailable until February 2022
---
Nicole Bailey will be out of the office until February of 2022.  Pat Morden will be happy to assist you with all of your Agricultural requests in her absence.