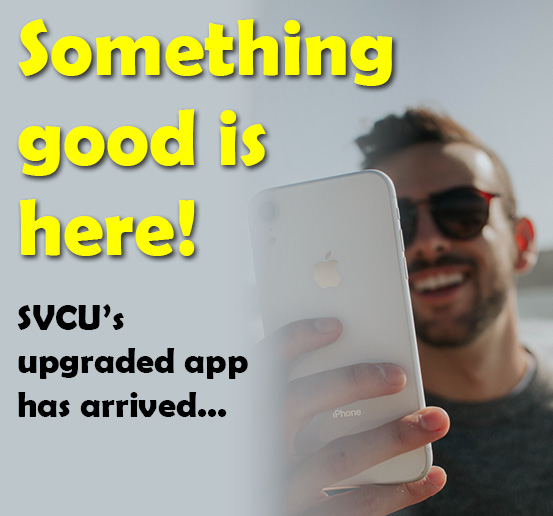 SVCU's upgraded app is here!
Members please note; you will need your username & password to login for the first time. Visit our "Need Assistance" page for additional instructions... If your device did not automatically update please download the newest version from either the Google Play Store or the Apple App Store.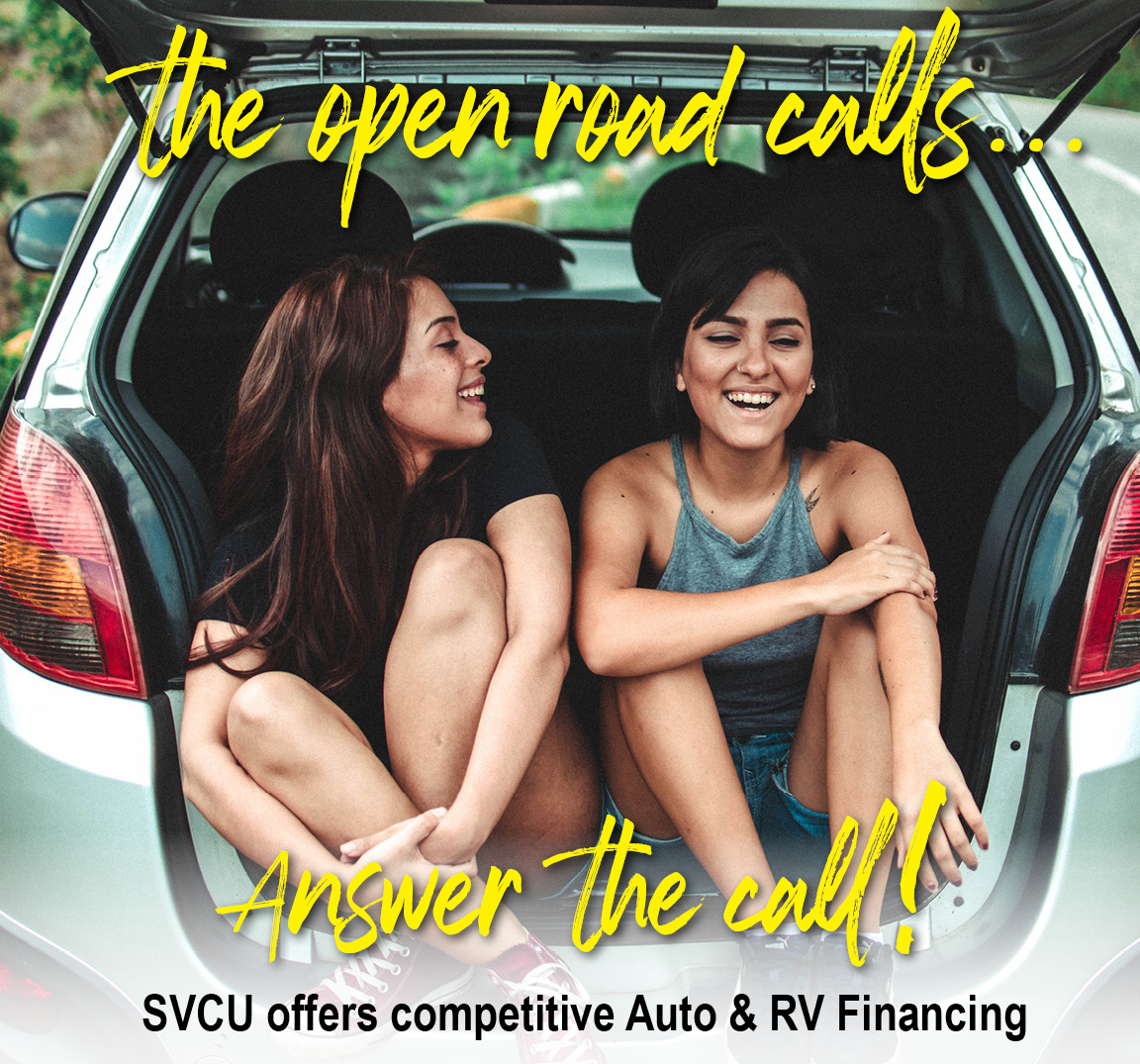 Fixed rate as low as

4%*

(Terms & Conditions Apply)
Program open to new purchases or refinancing, model years 2015 and up. Terms up to 7 years.
* The Annual Percentage Rate (APR) is equivalent to the Annual Interest Rate, and assumes that no fee(s) apply. If fee(s) are required as part of the application process, any fee(s) would increase the APR.
Bank anywhere, any time...
SVCU's mobile app allows members to take their banking with them.  24/7 Access to manage your financial picture, where ever life takes you. Download the app here...
Your Collabria Mastercard is here...
Login to your Collabria Mastercard or apply for one today!
Community Minded & Invested in our Future
 "Building a better future with you"
Choosing to bank locally helps Swan Valley Credit Union invest over $70,000 annually back into our community. We support over 130 organizations, community development projects, infrastructure, events, sport programs, youth and senior programming.